Earn up to $7500 on the next sale or purchase of your home
Fill out the form below and let me know you are ready to save.
Veterans Real Estate Benefits Network
Your Vandenberg AFB, Edwards AFB & Reno, NV area Veteran-Certified agent Margie McIntyre is dedicated to helping reduce the cost of our Veterans buying or selling their home. Margie McIntyre is a Spouse of a Veteran and is a real estate professional who has joined our National Agent Network and Membership Benefits Program and received the additional certification to represent Veterans in the sale or purchase of their next home. Margie McIntyre is a top-producing agent in the Reno, NV market and knows real estate, VA loans and is dedicated to supporting our military.
Margie McIntyre's track record of success, professional training, and dedication to Military/Veterans is unmatched in the Reno, NV market. Contact Margie McIntyre today to learn more about this National Program and receive a Free Membership to the Veterans Real Estate Benefits Network and begin enjoying the many benefits of this program.
Check out my free VA Buyers Course below. Complete the Online course and earn up to a $400 Appraisal credit at closing.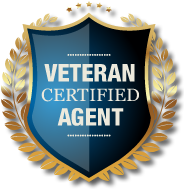 *Earn up to $7500 in membership rewards when you are active, retired or have previously served in the military and use one of our Network agents. Reward amount varies based on final sales price of your home sale or purchase. Veterans must join our free Veterans First Membership Benefits Program, rules and restrictions apply and vary by state, contact this real estate professional for more details. Buyer can use any lender. Our Network Lenders pay a fee to join the program. Cost of home warranty is deducted from the Veteran's Total Membership Rewards Amount.
VREB Network is soley owned and licensed corporation.
www.veteransrealestatebenefitsnetwork.com